Here, in South Africa, we are blessed to have a beautiful and generally, sunny country. Make the most of it by taking a dip in a pool or whip out your sunblock and work on that sun-kissed golden tan by the poolside. Thankfully, Travelstart's swimming guide has got you sunseekers and serious swimmers covered with a list of a variety of different pool experiences. Travelstart has got them all, from elegant poolside lounging, cocktail-in-hand, to full-on Olympic work-out.
Go for Olympic Gold at Ellis Park Swimming Pool, JHB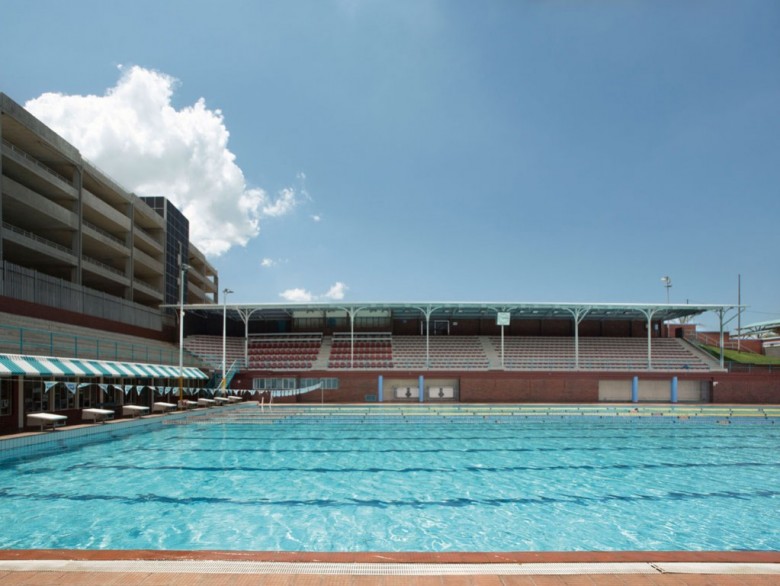 Image of Ellis Park Pool courtesy of Design Indaba
This is the biggest and best public pool in Jozi, where gold medalist swimmers have trained. Ellis park is Olympic-sized and heated in winter. Join in the festive atmosphere on weekends with families and friends, braaing while enjoying the occasional dip. Alternatively go during the week to get in some serious Olympic-sized, 50m lengths.
It's open from 07:00 to 16:00 from Monday to Friday and from 09:00 to 17:00 on Saturday & Sunday. Please note times may vary, especially on public holidays. It may also close at times for repairs so first check the times and days so you don't miss out!
Cnr North Park Lane & Erin St, Doornfontein
Call: 011 4025565
Rates: R11 for adults and R6 for kids, free for senior citizens. Prices may are subject to change.
Sunseeker or serious swimmer? The verdict: both
A slick city-break in Jozi calling your name? For cheap and convenient flights to Johannesburg go here.
Dive in at De Jong Diving Centre, Pretoria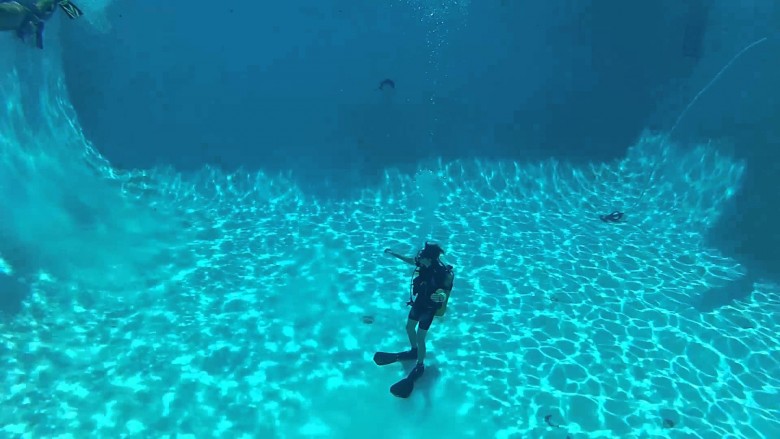 Courtesy of De Jong Diving Centre Youtube Video
There's a lovely lawn area and 3m, 5m and 10m diving boards, diving lessons and lifeguards available. This is the ideal environment for divers learning (both on the board and beneath the water). There is a diving team and as an onlooker you might catch some spectacular dives on display.
Open: From Monday to Friday from 10:00 to 18:00 and on Saturday and Sunday from 10:00 to 17:00, open seasonally. Hours may differ on public holidays.
537 Roper St, Muckleneuk, Pretoria. Contact number: 012 460 0768
Entrance fee: R7 for ages 2-6 years old, R8 for 7 to 17 years olds and pensioners and R18 for adults. It's free for under 2 year olds. You can also get monthly and seasonal ticket options.
Sunseeker or serious swimmer? The verdict: serious-swimmer
"Beautiful vibee public swimming pool", the Sydenham swimming pool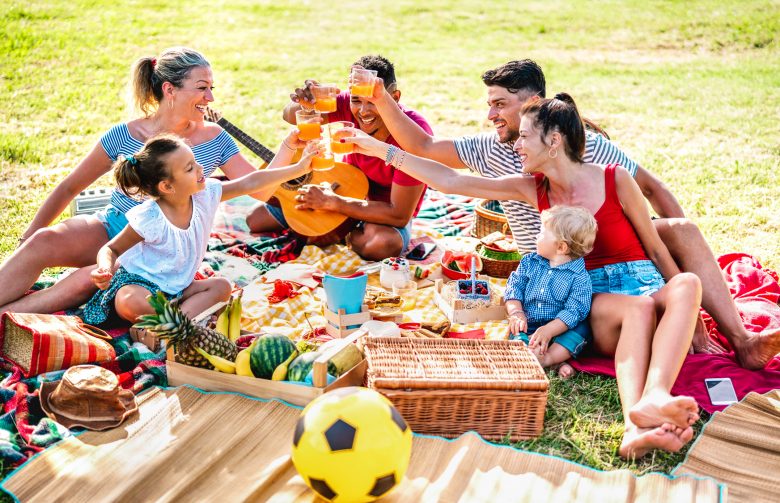 Outdoor public pool with two diving boards (1 and 2 metres), change rooms and lifeguards. This is a child-friendly place with a whole separate splash pool, exclusively for the little ones. So feel free to bring everyone for a big family get-together. Children's small birthday parties are even sometimes held here. If you want a relaxed, social and family-friendly experience, the Sydenham pool won't disappoint.
Entrance fee: R10 per person (subject to change) and is open from 10:00 to 17:00, Monday to Saturday. The pool is closed on Sundays.
Call: 011 640 5817
At the Corner of 11th Avenue and Dunvegan Street, Sydenham
Johannesburg, Gauteng 2192
Sunseeker or serious swimmer? Verdict: Both.
The Tuks High Performance Centre, Pretoria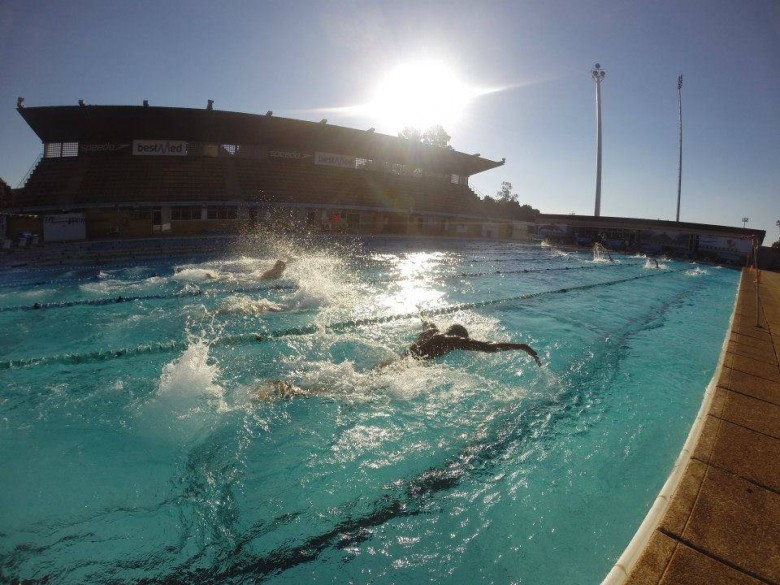 Courtesy of The Tuks High Performance Centre Facebook Page
This world-class sports facility was opened in 2002. There's a heated indoor pool available as well as an Olympic standard outdoor pool with 1500 seats in the pavilion.
University of Pretoria Sports Campus, Burnett Street, Hatfield Pretoria
Call: 012 484 1700
Sunseeker or serious swimmer? Verdict: high-performance, serious swimmers and enthusiasts of all fitness levels
Moletsane Public Swimming Pool, Soweto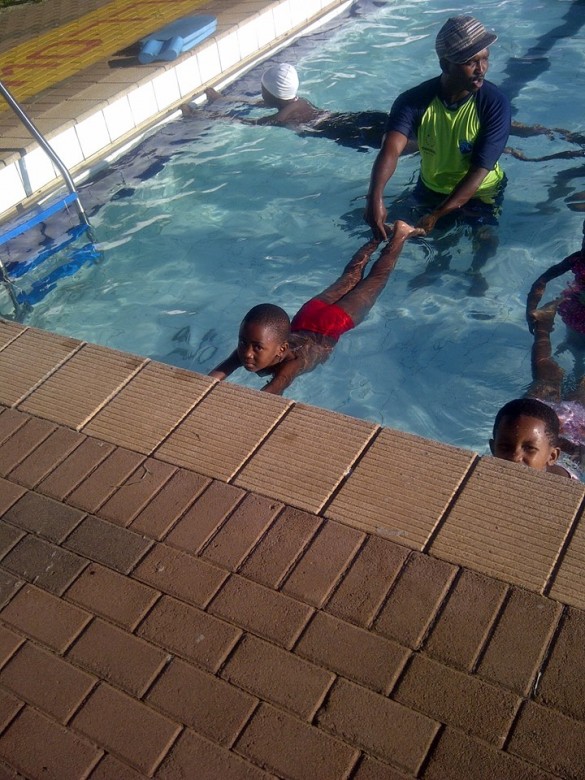 Image courtesy of Kenalemang Madikgetla via Moletsane Swimming Pool Facebook Page
Great braai facilities, a children's paddling pool, lifeguards and swimming lessons on offer makes this a kid-friendly fun day out for the whole family. It is open from 10:00 to 16:30 every day, however, this may differ on public holidays.
Call: 011 932 4031
286 Mokgatla and Mokakola streets, Moletsane, Soweto, Johannesburg
Sunseeker or serious swimmer? Verdict: both
Infinity at Southern Sun Hyde Park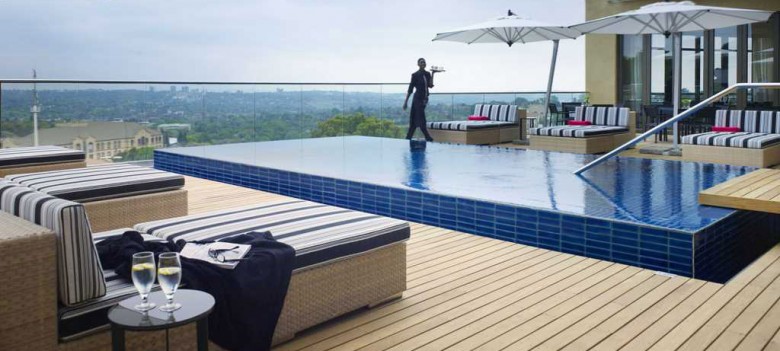 Experience the sky-high infinity pool at the Southern Sun Hyde Park. Enjoy the calm waters while you soak in the gorgeous view of Sandton city skyline. You can order a drink from the island bar and relax on a deck chair.
Please note that the pool is only open to hotel guests.
Call: 011 341 8080
Hyde Park Corner, Johannesburg
Sunseeker or serious swimmer? Verdict: Sunset-seeker
Four Seasons Westcliff Pool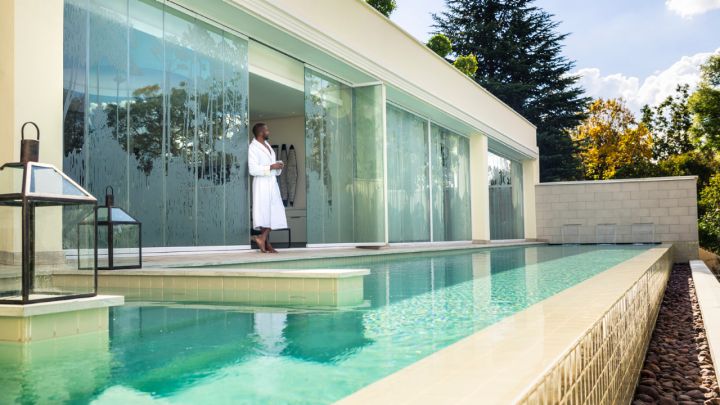 Book a spa treatment or spoil you and your partner with a romantic city break for a few nights at the uber-luxe Four Season's Westcliff. The 25-metre-long, heated lap pool is only available to adults or teenagers booked in for a treatment at the spa. There is also a sauna for those who want to detox after a relaxing spa-sesh.
Open: 09:00 -19:00, Monday to Sunday
Call: 011 481 6450
67 Jan Smuts Avenue
Sunseeker or serious swimmer? Verdict: the lap pool is ideal for luxurious laps after your spa treatment
Kiviets Kroon Pool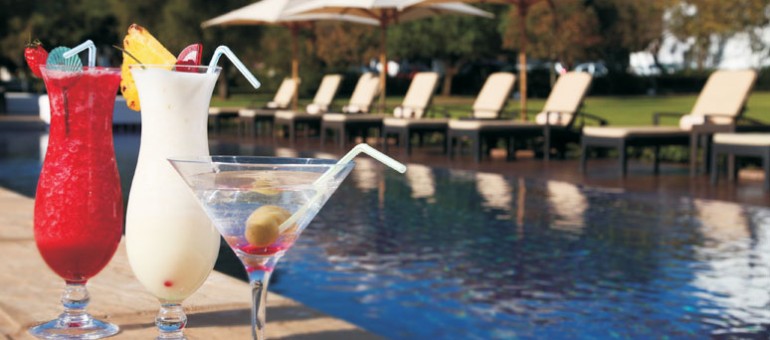 Escape the noisy city and head a short way out to the country for a romantic weekend away at Kiviets Kroon or maybe just a day out picnicking under leafy trees in Kieviets Kroon picturesque grounds and then make your way to the poolside for a delicious cocktail and a refreshing dip. There is also a spa, sauna, jacuzzis and a heated indoor pool. You'll be spoiled for choice!
The poolside bar is open from 10:00 to 19:00 and serves tea, coffee, refreshments and cocktails.
Call: 012 819 8600
Plot 41, Reier Road, Kameeldrift-East, Pretoria
Sunseeker or serious swimmer? Verdict: Sunseeker deluxe
Radisson Blu Gautrain Hotel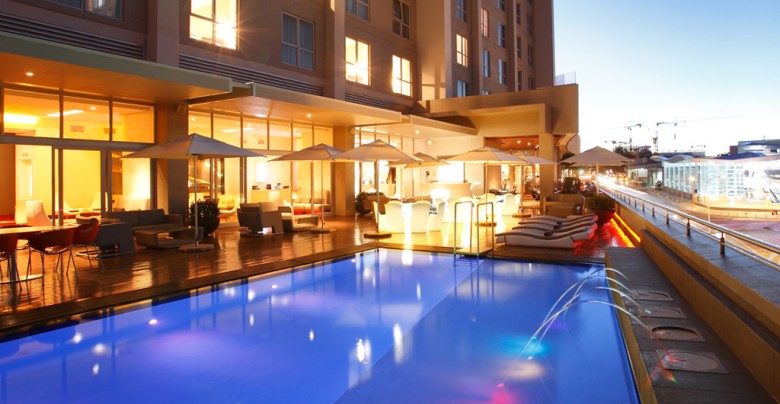 If you are a Social butterfly, you will love it here. Mingle at the rooftop bar by the poolside at the elegant Radisson Blu in Sandton. This is also perfect for business travellers looking for a luxe stay, only 55 steps from the Gautrain. They also have live entertainment events so keep an eye out! Unfortunately, you must stay at the hotel to swim in those beautiful blue waters but the general public can enjoy the poolside atmosphere with sunset drinks.
Call: 011 286 1000 or email: reservations.gautrain@radissonblu.com
Corner of Rivonia Road and West Street, Sandton, Johannesburg
Sunseeker or serious swimmer? Verdict: definitely a sunset-seekers paradise
Family fun at Linden Pool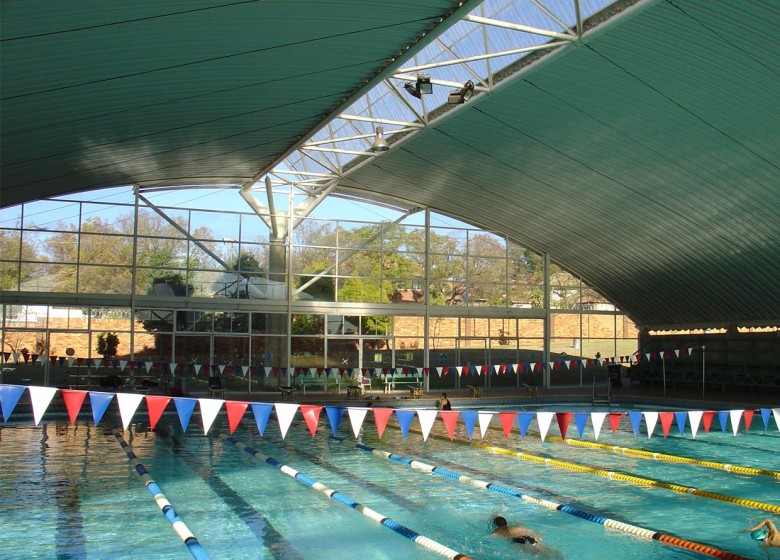 Linden Park Swimming Pool image courtesy of Lupiniarc WordPress
Linden pool is a heated, indoor swimming pool excellent for winter days and cool enough in summer. This pool is splash-friendly with kids happily playing with inflatable pool toys under the lifeguards' watchful eyes. though half of the 25m pool is allocated to professional coaches and their pupils. Swimming lessons, coaching and water aerobics are offered here. life-guards
Contact: 011 431 4028
4th Avenue, Linden, Johannesburg
Corner 11th Street and Fourth Avenue, Linden, Central Johannesburg
Open all year round Monday to Friday from 07:00 to 18:45 and Saturdays from 07:30 to 17:45. Sunday from 08:30 to 17:45. Public holidays may differ.
Rates: R14 for adults, R9 for kids, free for pensioners. Prices are subject to change.
Sunseeker or serious swimmer? Verdict: a bit of both
Also read: