Sayulita is one of Mexico's surfing capitals, but it attracts a variety of travelers, from backpackers to families and honeymooners. With several beaches to choose from and a lively downtown area, many find it hard to leave. With Sayulita's stellar mix of soft, sandy shores, lush jungles, and vibrant culture, can you blame them?
If you've taken a peek at this guide to Sayulita, chances are you're already looking for an excuse to visit. To help you plan your trip to this surfing haven, here are the 10 best boutique hotels in Sayulita:
1. Hotel Boutique Siete Lunas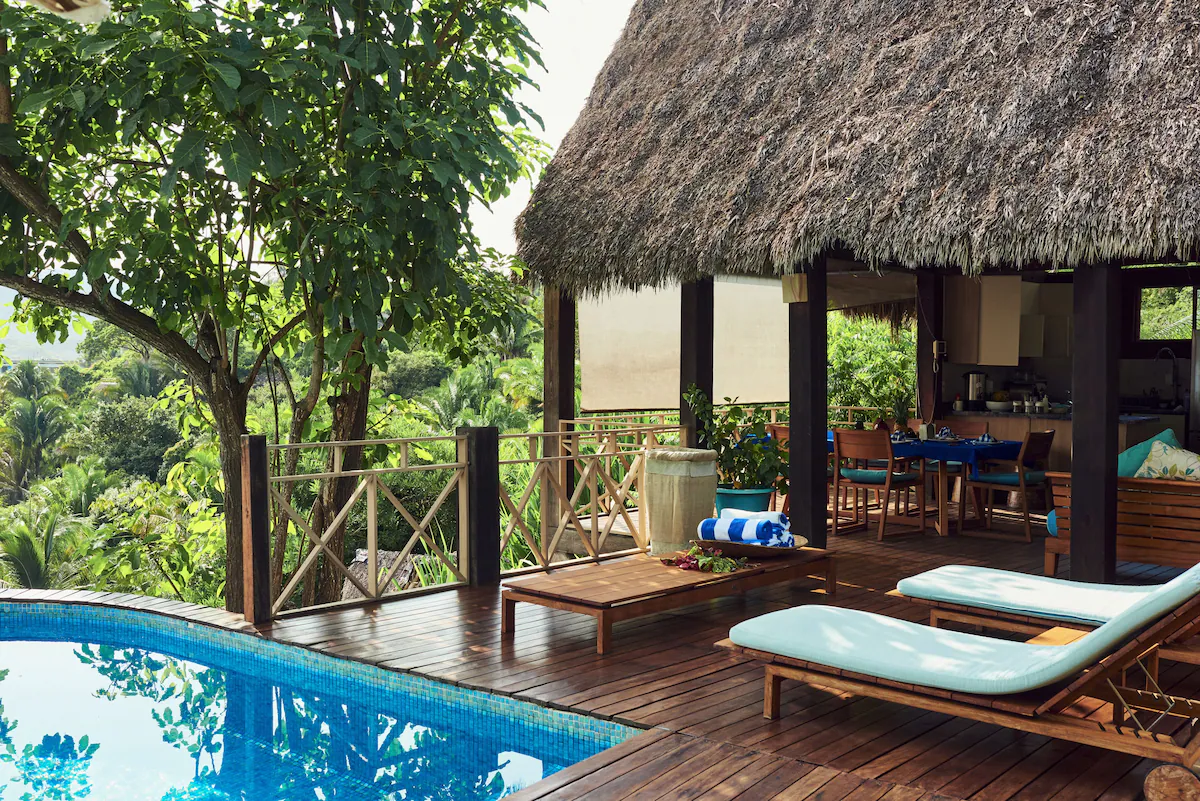 Hotel Boutique Siete Lunas is the place for the perfect balance of seclusion and accessibility. While it's only a short walk from the main plaza in town, it feels far from the hustle and bustle. With breezy thatched-roof rooms and plenty of shade-giving trees on the property, this hotel stays cool on even the hottest days.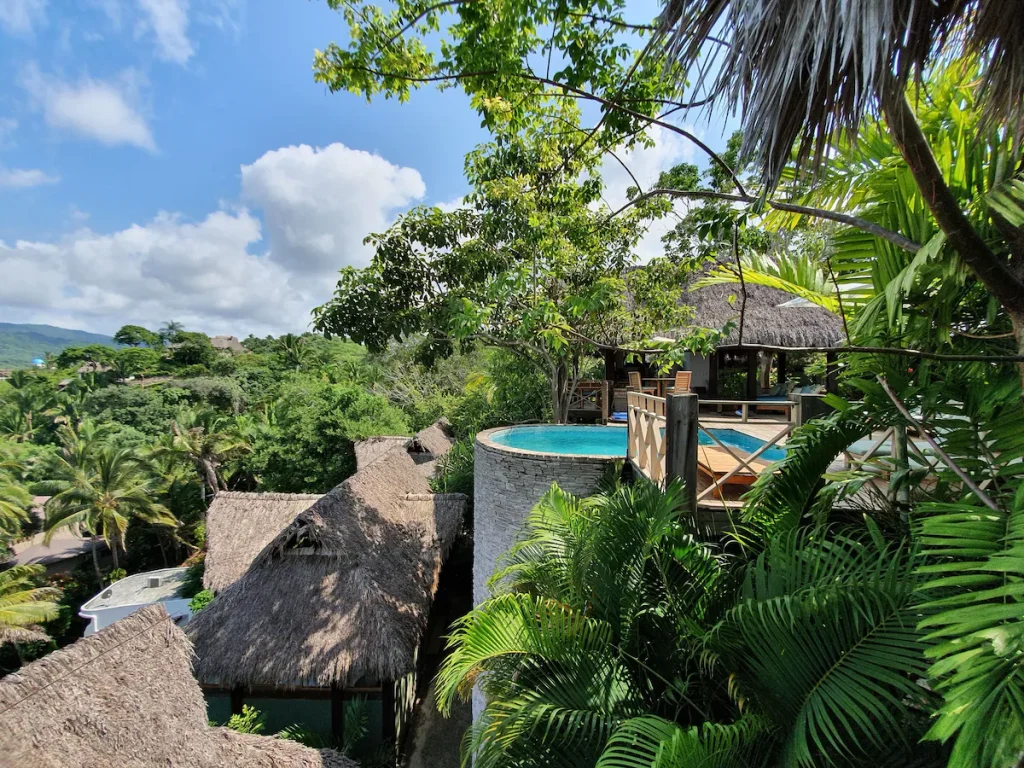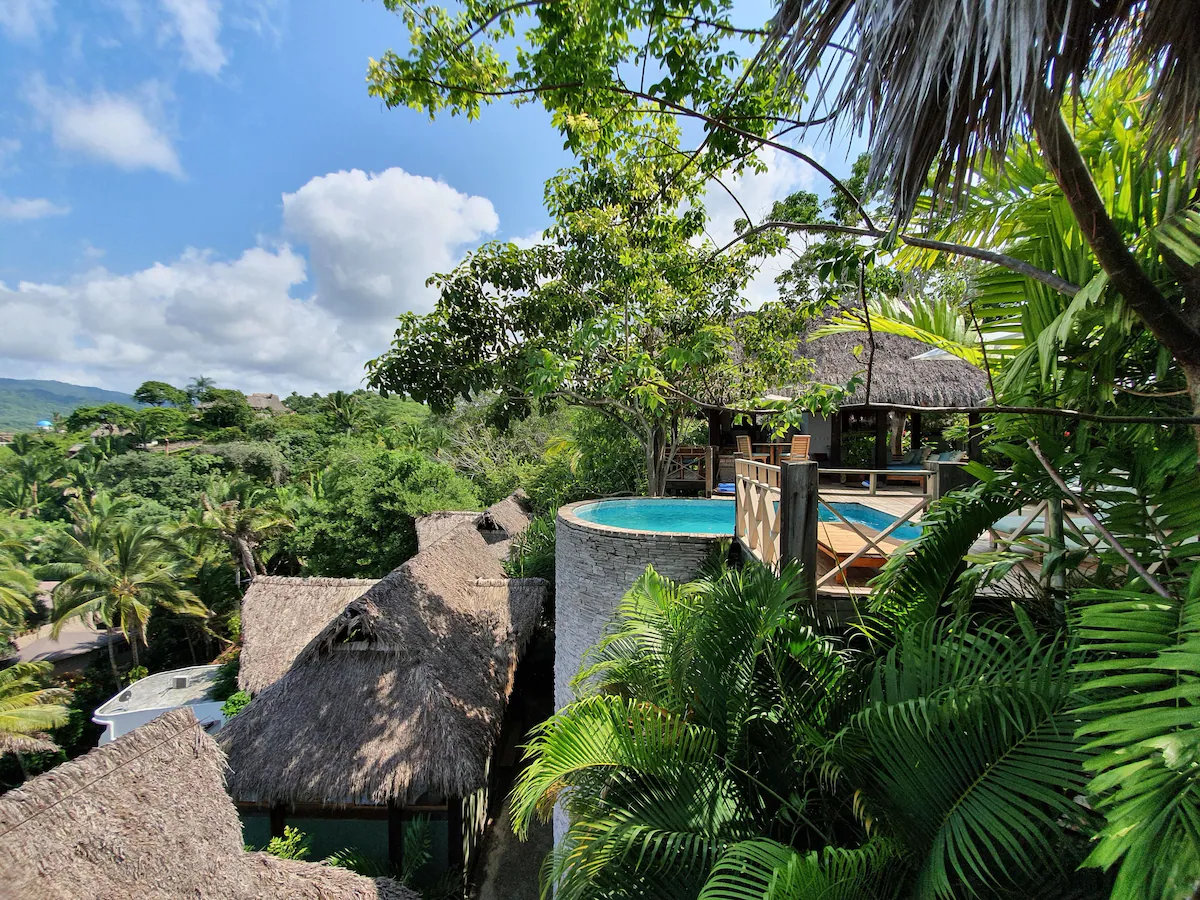 One of the main reasons why guests adore Hotel Boutique Siete Lunas is the gorgeous view. Most rooms have ocean views, as do the main reception area and pool. There's also a complimentary continental breakfast, which gets rave reviews from guests.
2. Casa Nawalli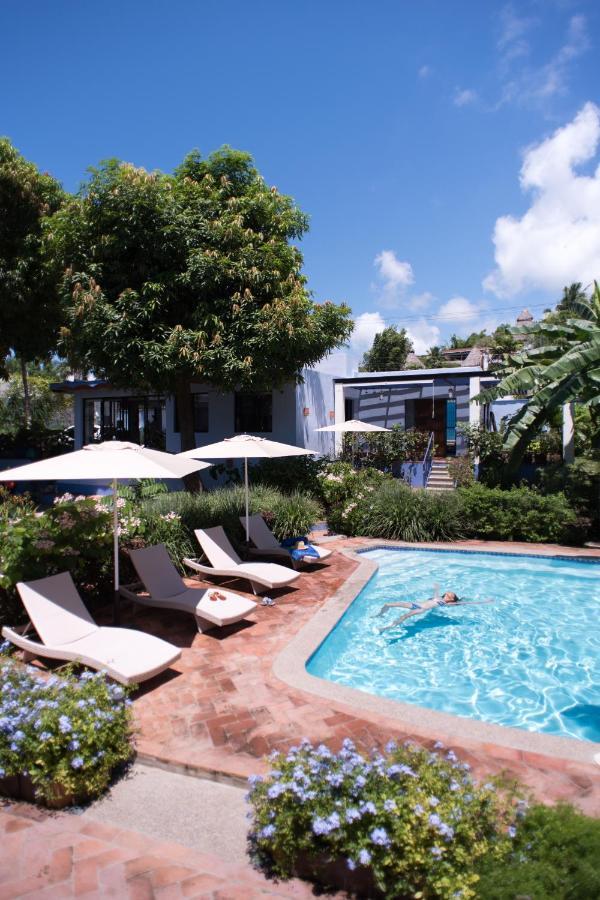 This property is perhaps the most unique of all, as it's a refurbished estate with a character all its own. While most hotels in Sayulita are new buildings constructed within the last 10-15 years, when the town started to gain popularity, this one captures the charm of what this seaside village once was.
You'll find vintage touches throughout, which give it a more authentic feel. Each room has its own style and design — no two are the same, which is what you hope for when staying at a boutique hotel.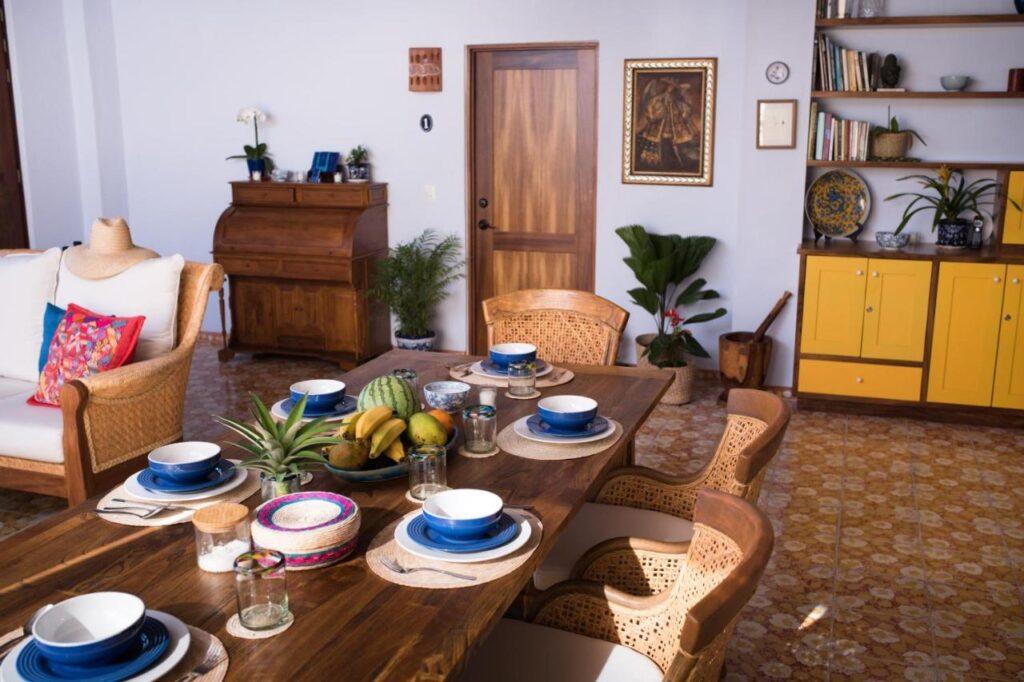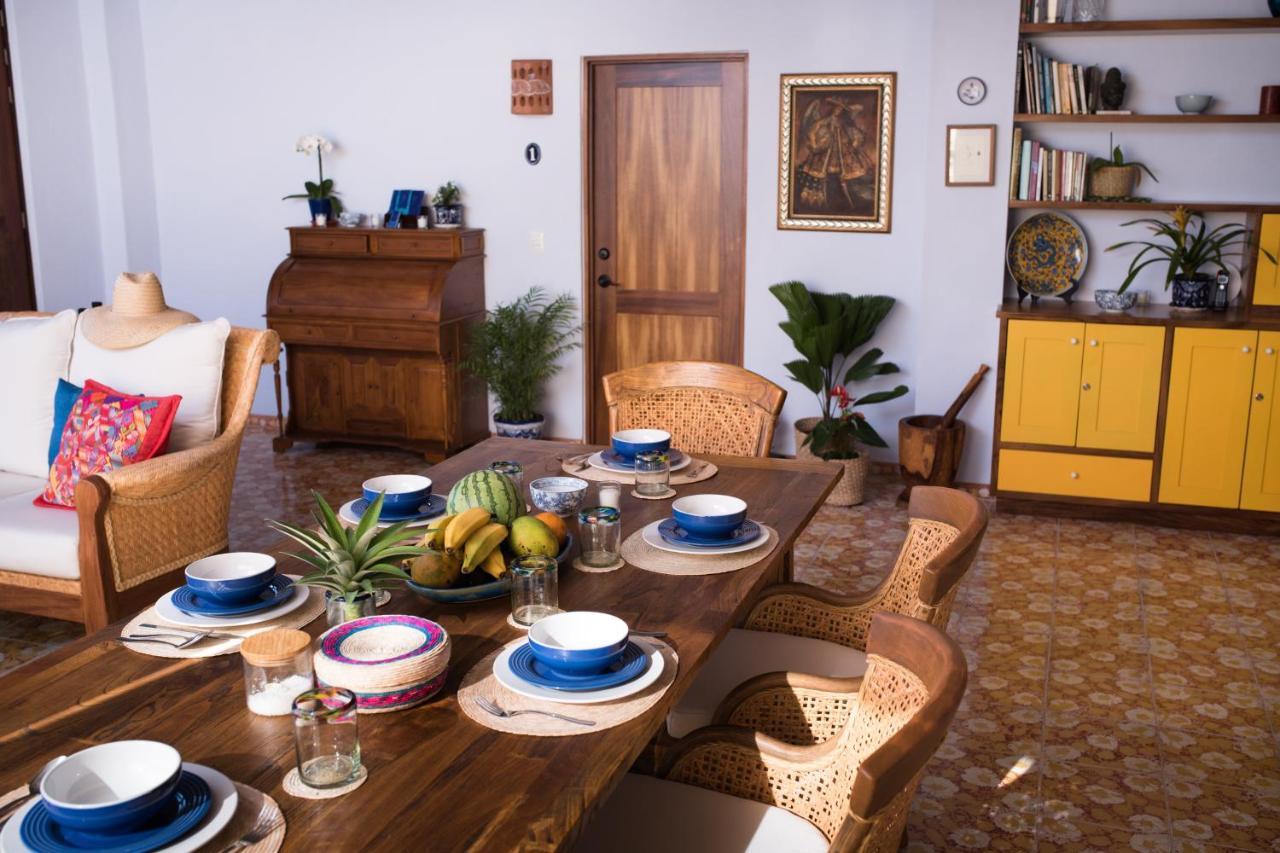 At Casa Nawalli, you'll also find an edible garden, serene swimming pool, and shady pergola lounge. There's also a cozy living room in the main house, which has a small library, antique collection, coffee and tea station, and old-fashioned kitchen.
This is an adults-only hotel, so it's ideal for solo travelers or couples.
3. Sayulinda Hotel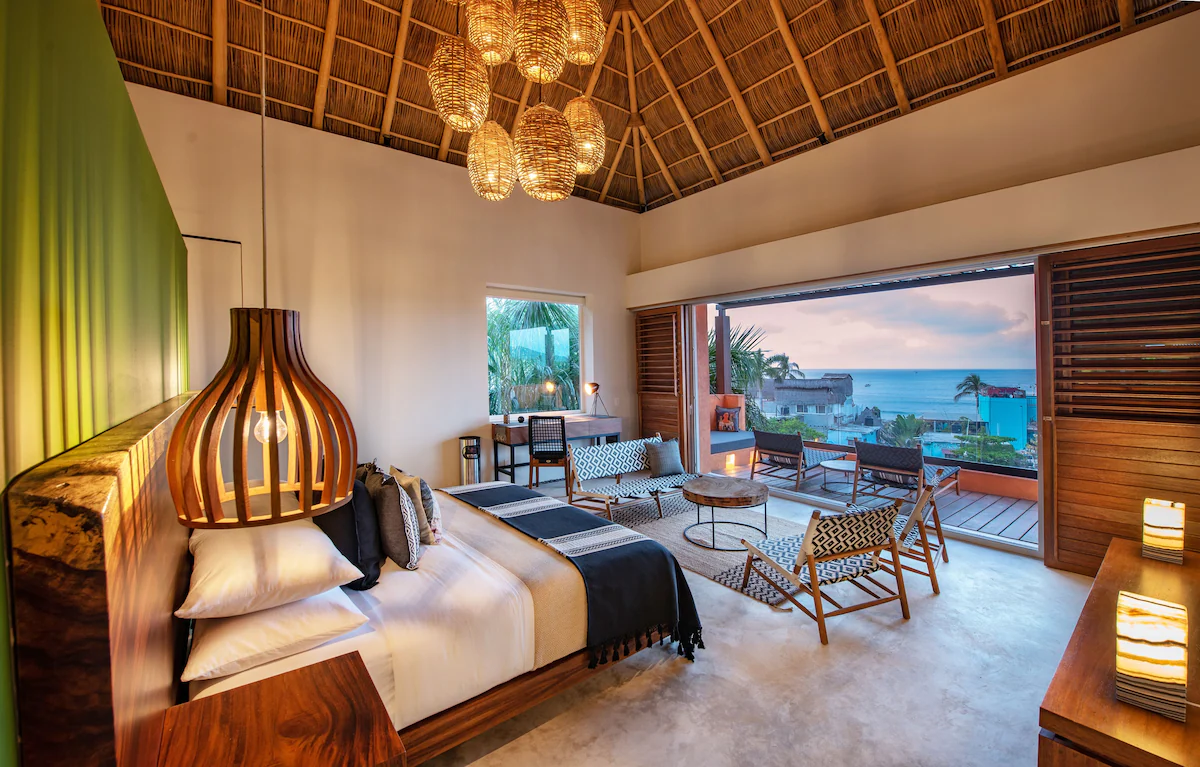 Sayulinda Hotel prides itself on being one of the best havens in town for surfers and families. By staying here, you'll be mere steps from the beach, while also comfortably tucked into the Riviera Nayarita jungle, giving you the best of both worlds.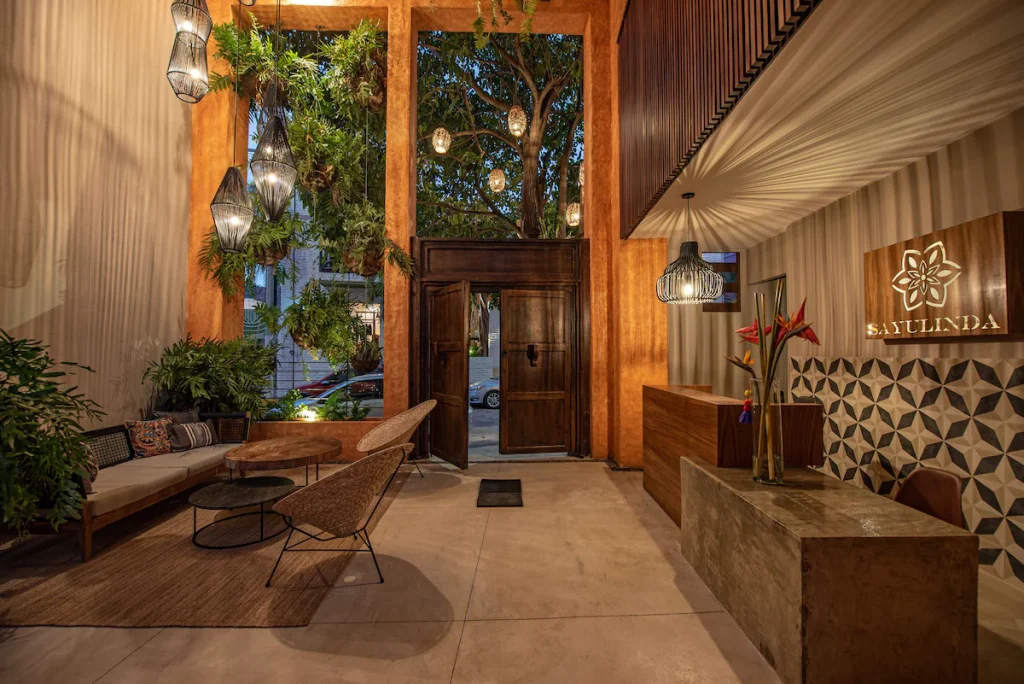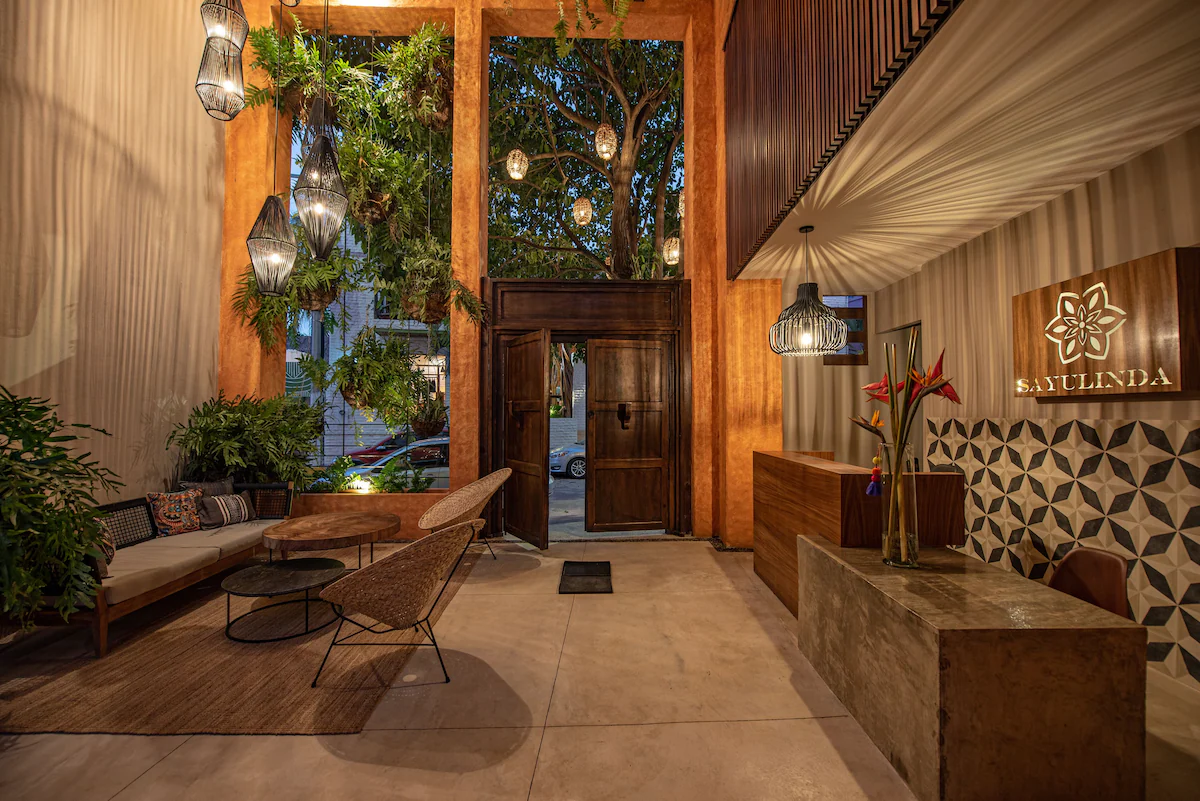 Guests can enjoy the chic rooftop bar, cozy café, two beach clubs, and infinity pool, as well as the hotel's homey touches and the superb free breakfast. Some rooms have an ocean view, while others have a terrace that faces toward a beautiful garden.
Not only is Sayulinda a great family-friendly option but it also accepts pets for an extra fee.
4. Hotel Ysuri Sayulita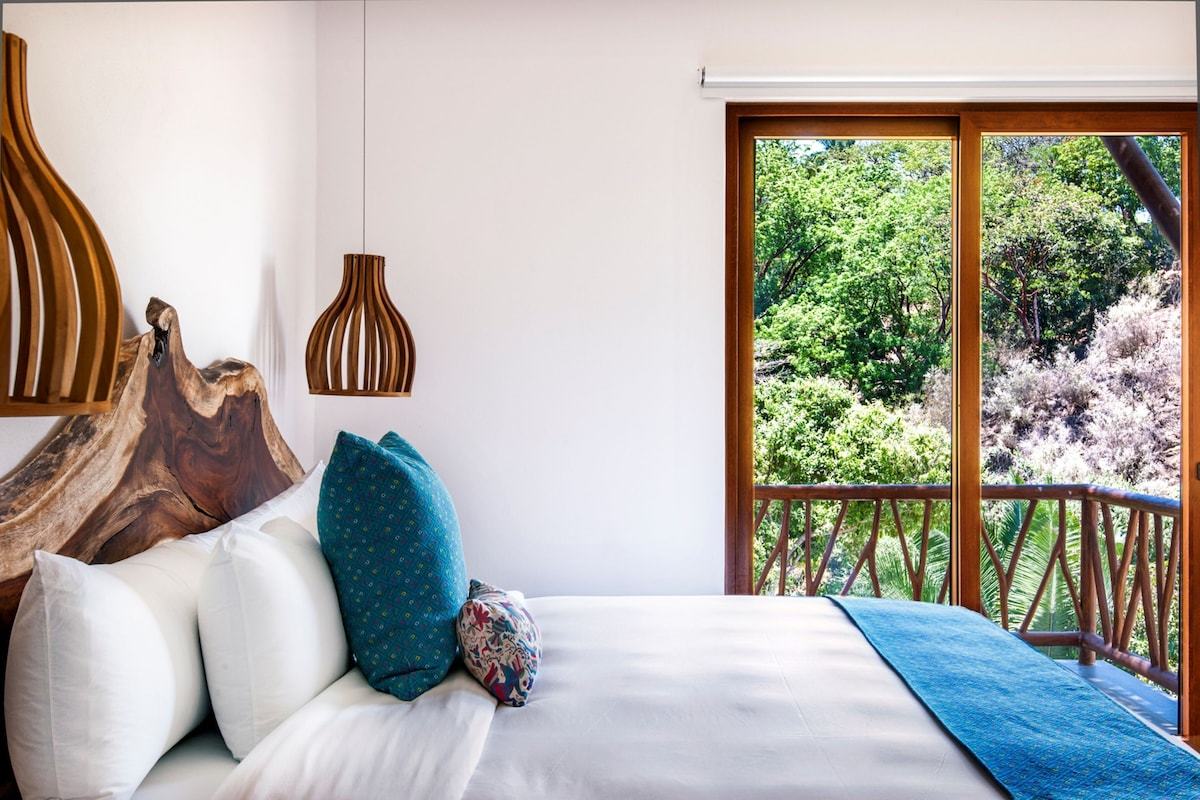 Tranquility is the name of the game at Hotel Ysuri Sayulita, which is surrounded by lush jungle. Here you'll find decor that blends natural elements with a modern flair and a bohemian vibe.
Of all the options on this list, this one has the widest range of rooms. The most basic is a standard queen room; the most luxurious is the apartment with a sea view, which has five bedrooms. That said, you can have a great time here whether you're traveling solo, with your partner, your whole family, or group of friends.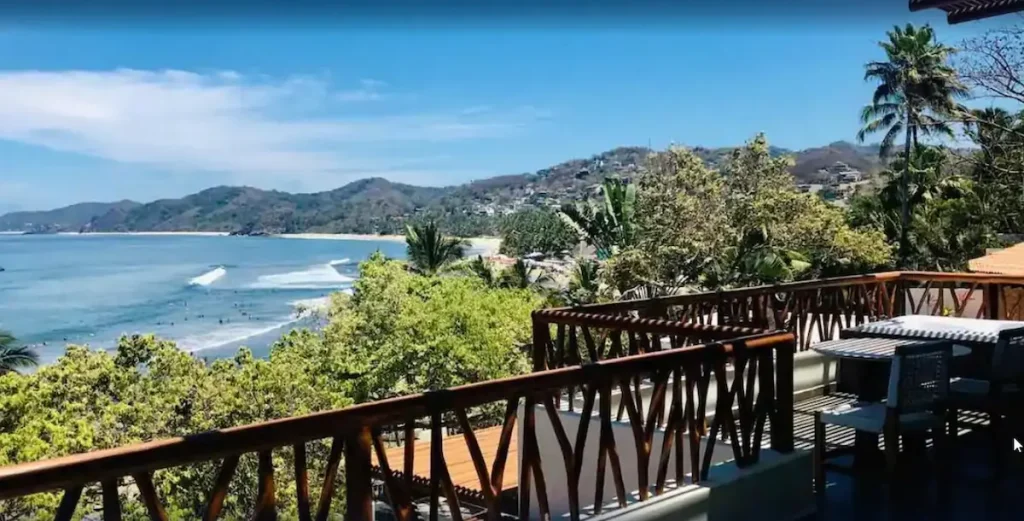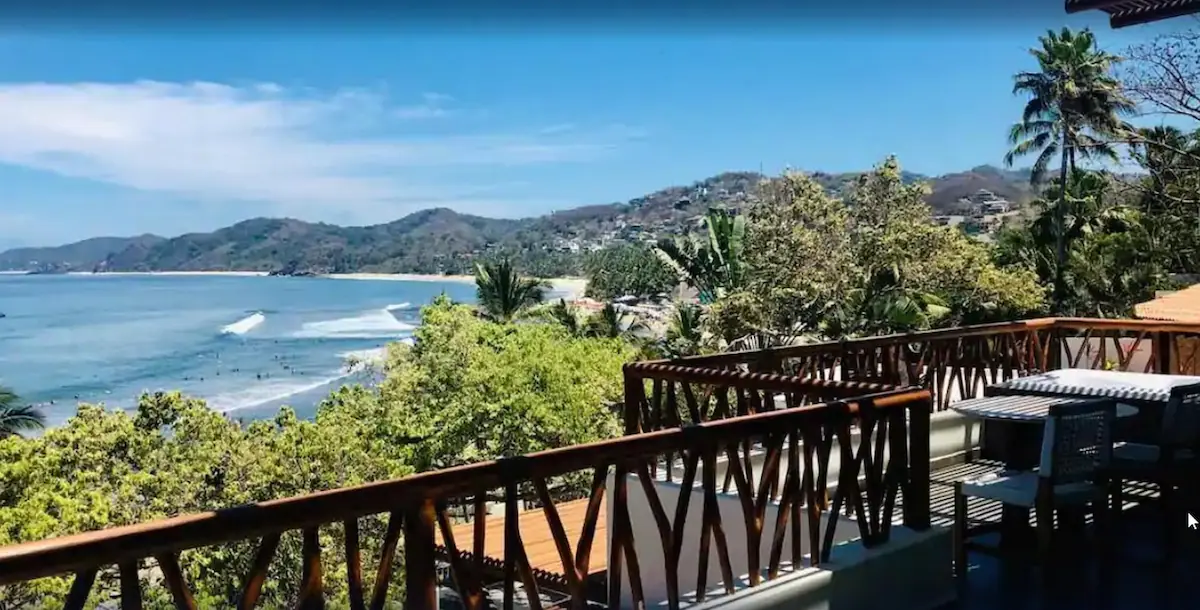 Hotel Ysuri Sayulita is just steps from Los Muertos Beach, and also has a gigantic infinity pool overlooking the beach. Guests report that the service is incredible here, with some of the most friendly staff in Sayulita.
While the hotel is family-friendly, it does not allow pets.
5. Hotel Boutique Oz Sayulita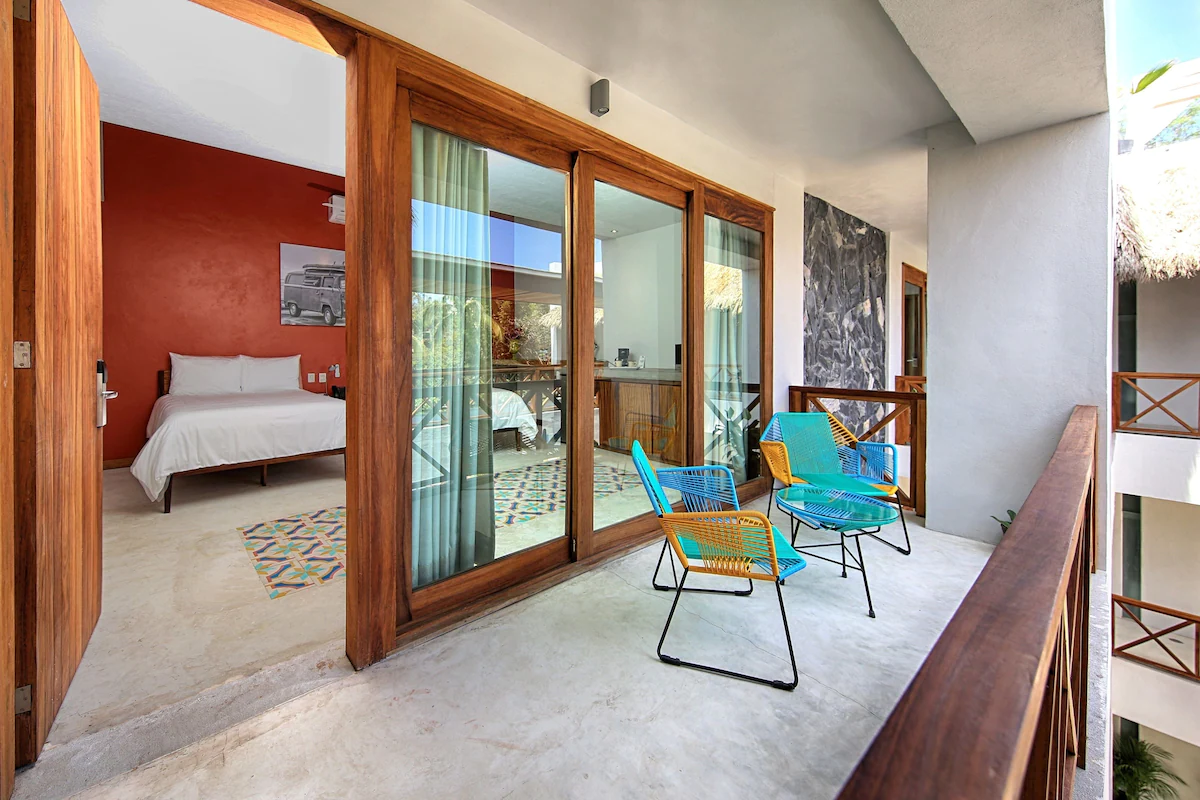 If you're hoping to stay in the middle of the action in Sayulita, Oz is the place to go. This chic and trendy boutique hotel is right in the heart of downtown Sayulita, close to the best restaurants and nightlife.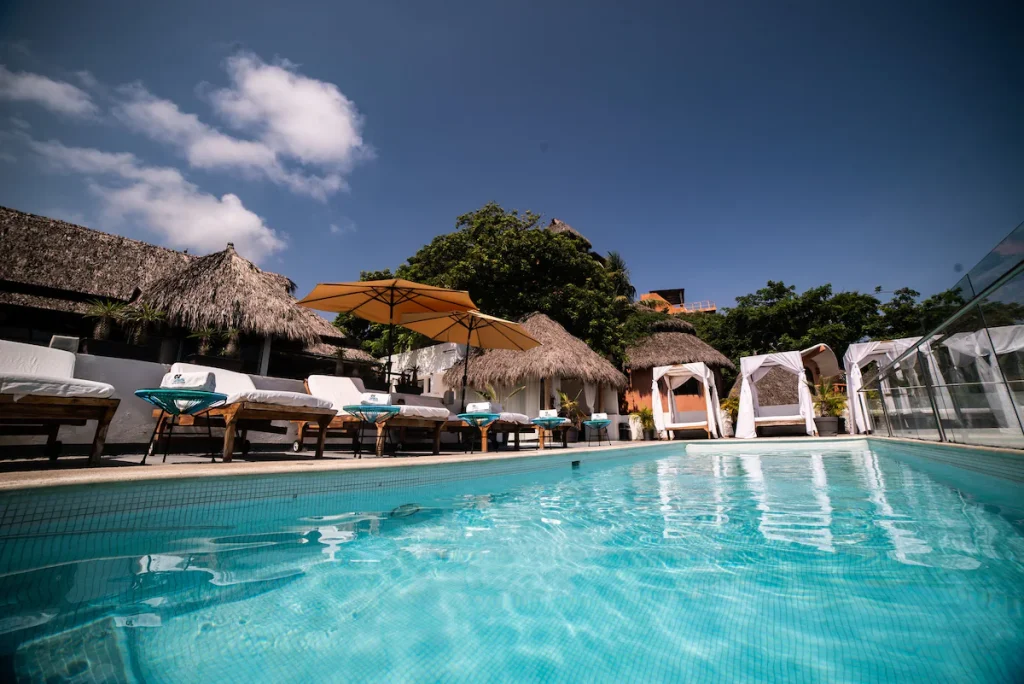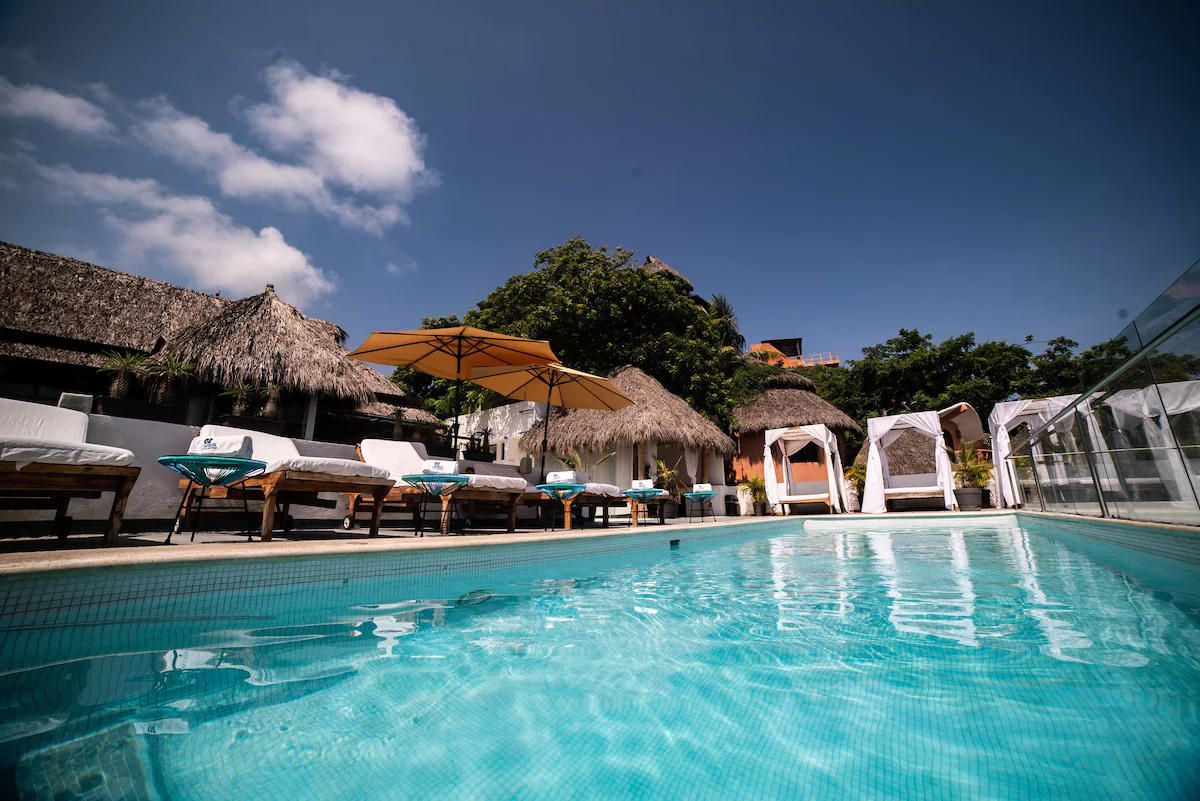 Hotel Boutique Oz offers a plunge pool overlooking cobblestone streets and colorful buildings, with comfy, relaxing lounge chairs, as well as free breakfast, a rooftop bar, and a lush garden to hang out in. Guests highly recommend booking a massage, and rave about the staff's superb hospitality.
This is a family-friendly hotel, but also ideal for solo travelers because of its upbeat and social atmosphere.
6. Avela Boutique Hotel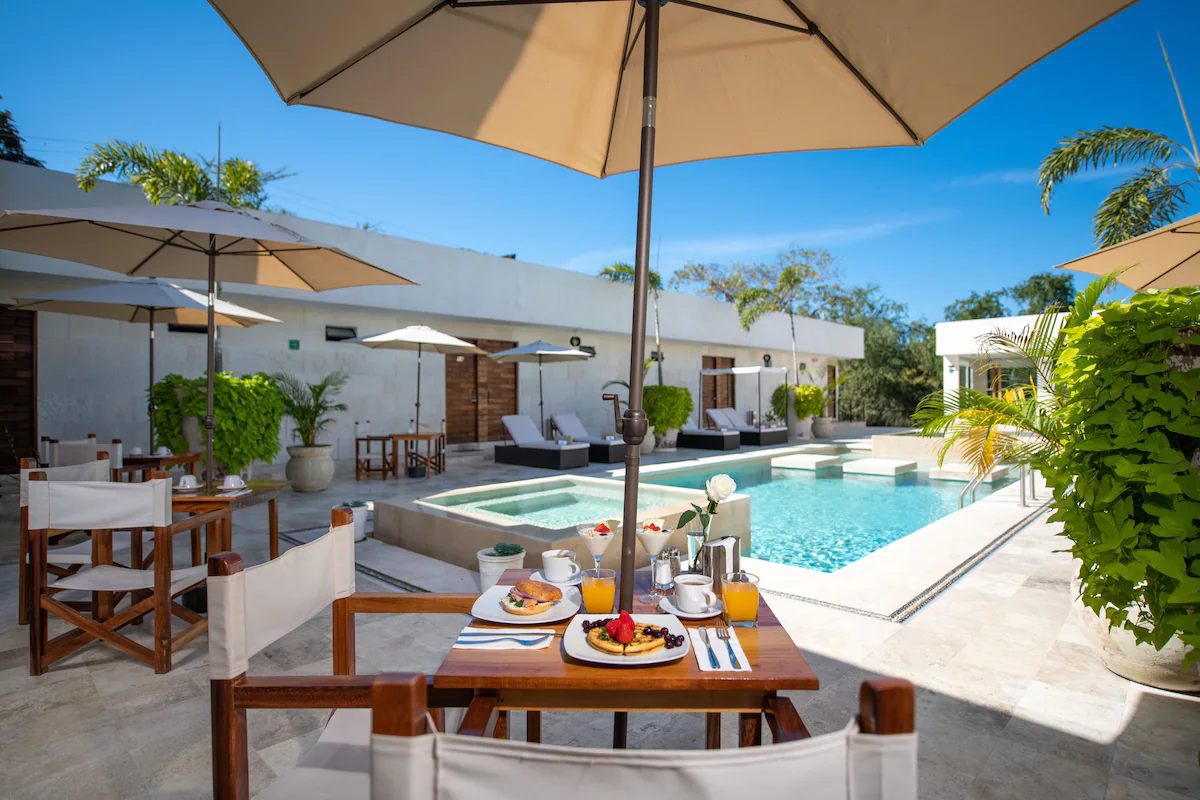 Want to enjoy all the benefits of being close to downtown without all the noise? Avela Boutique Hotel is your best bet. This adults-only hotel is just a 10-minute walk from the main street of Sayulita, in a quaint part of town. Featuring chic decor, relaxing jacuzzis, and a saltwater pool, Avela is a true oasis.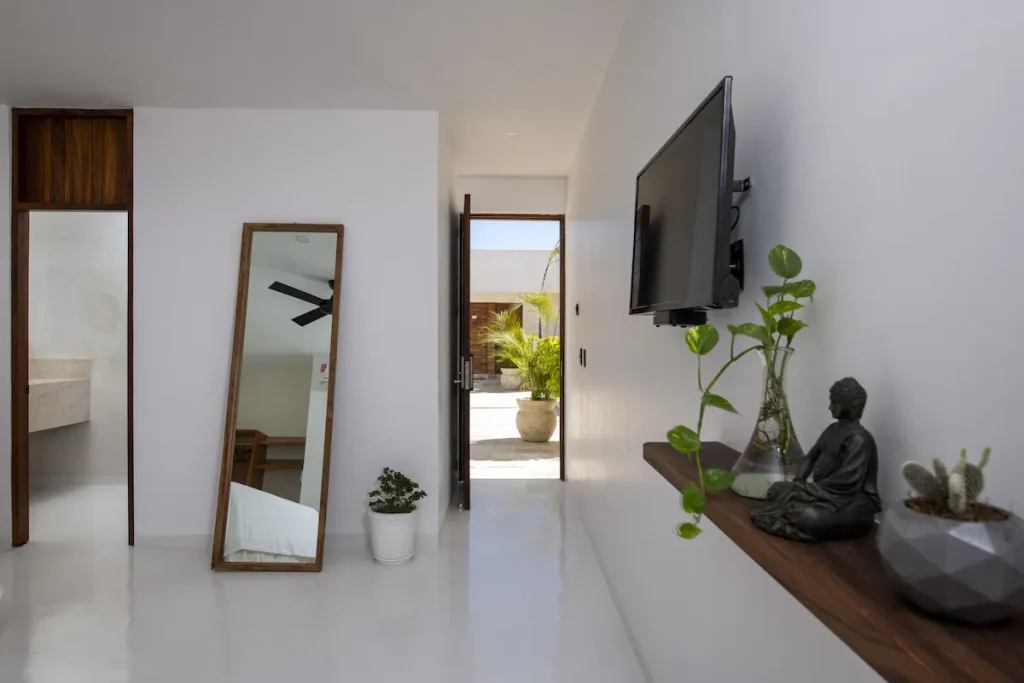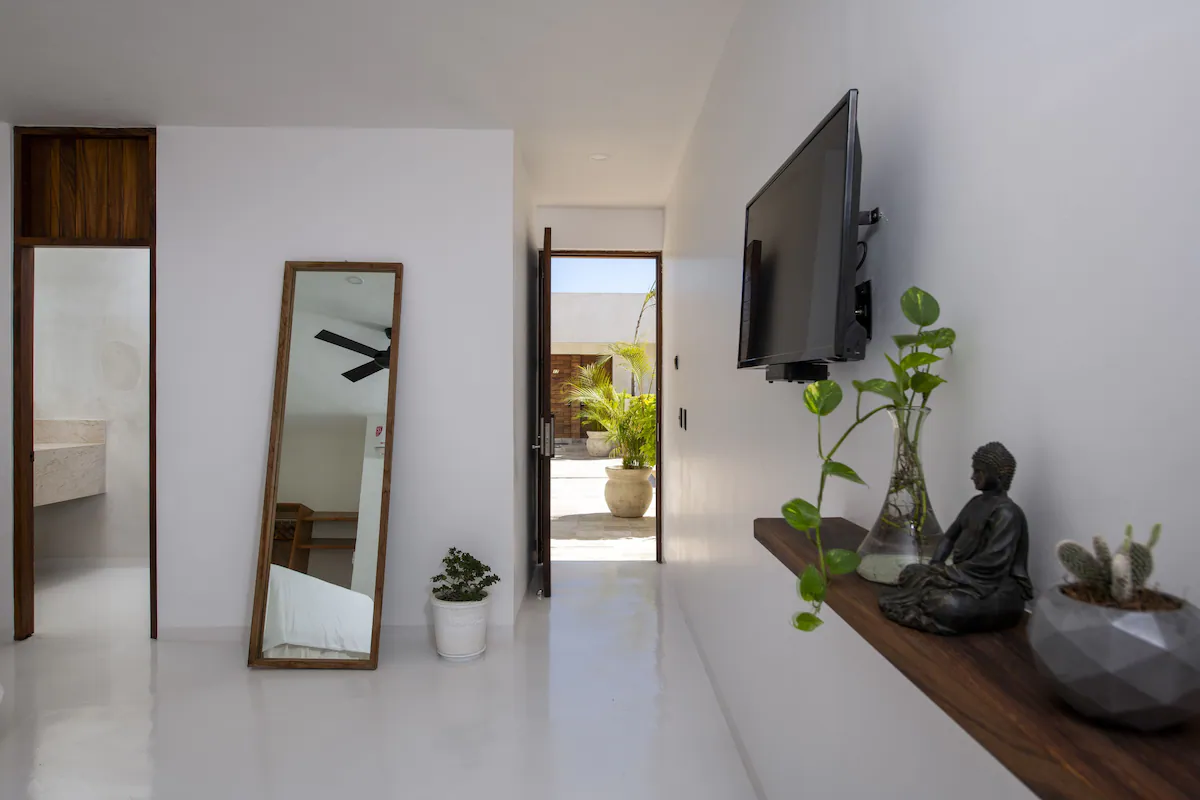 What sets Avela Boutique Hotel apart is not only its tranquil vibe, though. Unlike many hotels that can set you up with excursions through other companies, Avela has its own experience packages, including surfing excursions, day trips to Marietas Island and Hidden Beach, and even a zip-lining tour. Guests review this hotel fondly because of these packages, as well as the overall serenity they find here.
7. Riviera Sayulita Hotel
When it comes to family-friendly hotels in Sayulita, this is one of the very best. The building is set up like a condo, with large rooms that have full kitchens, all facing the pool downstairs. Riviera Sayulita prides itself on its authentic Huichol decor, too, with brightly colored murals and pops of traditional hues everywhere.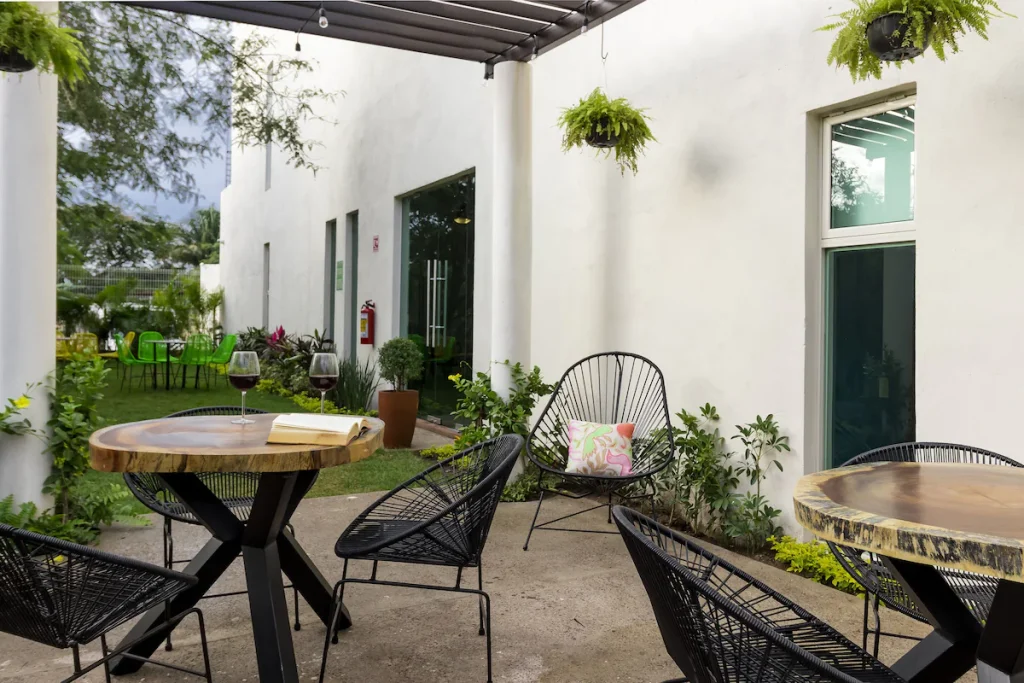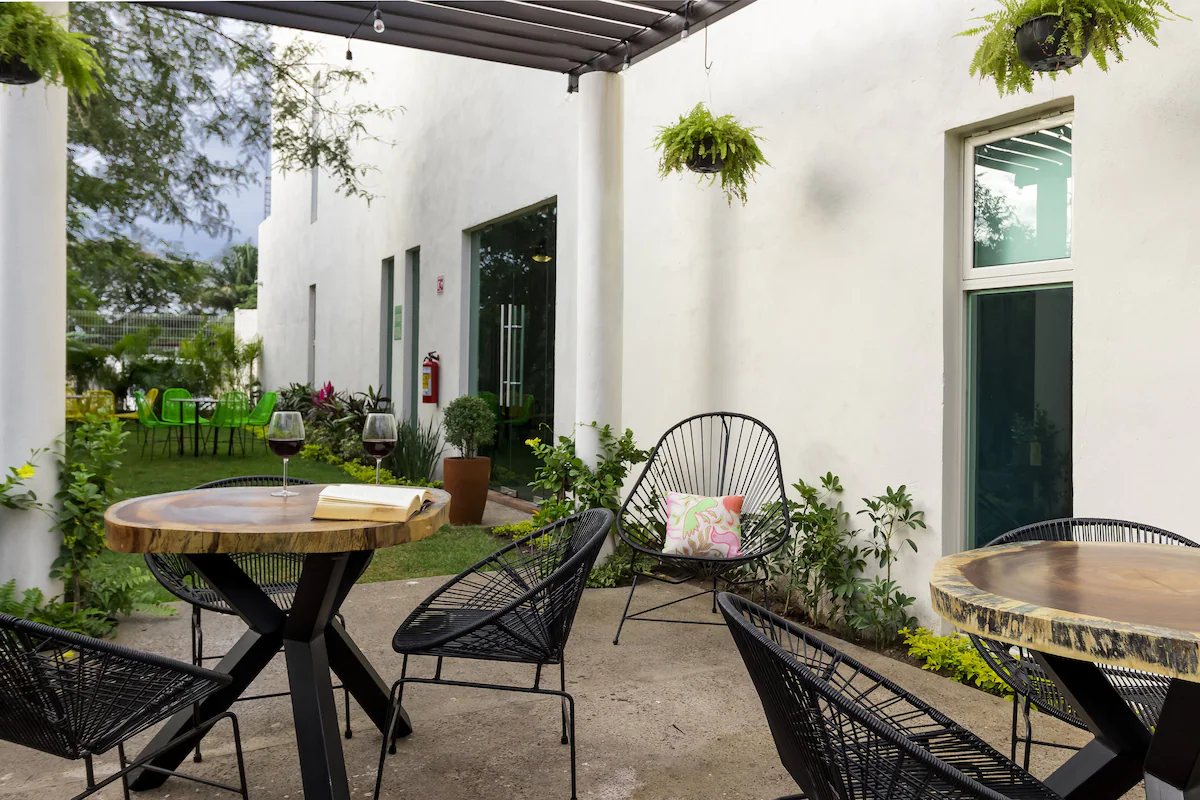 This hotel is close to downtown Sayulita and just a six-minute walk from the main beach. Guests love the friendly atmosphere here, as well as the ideal proximity to Sayulita's main attractions.
8. Hotelito Los Sueños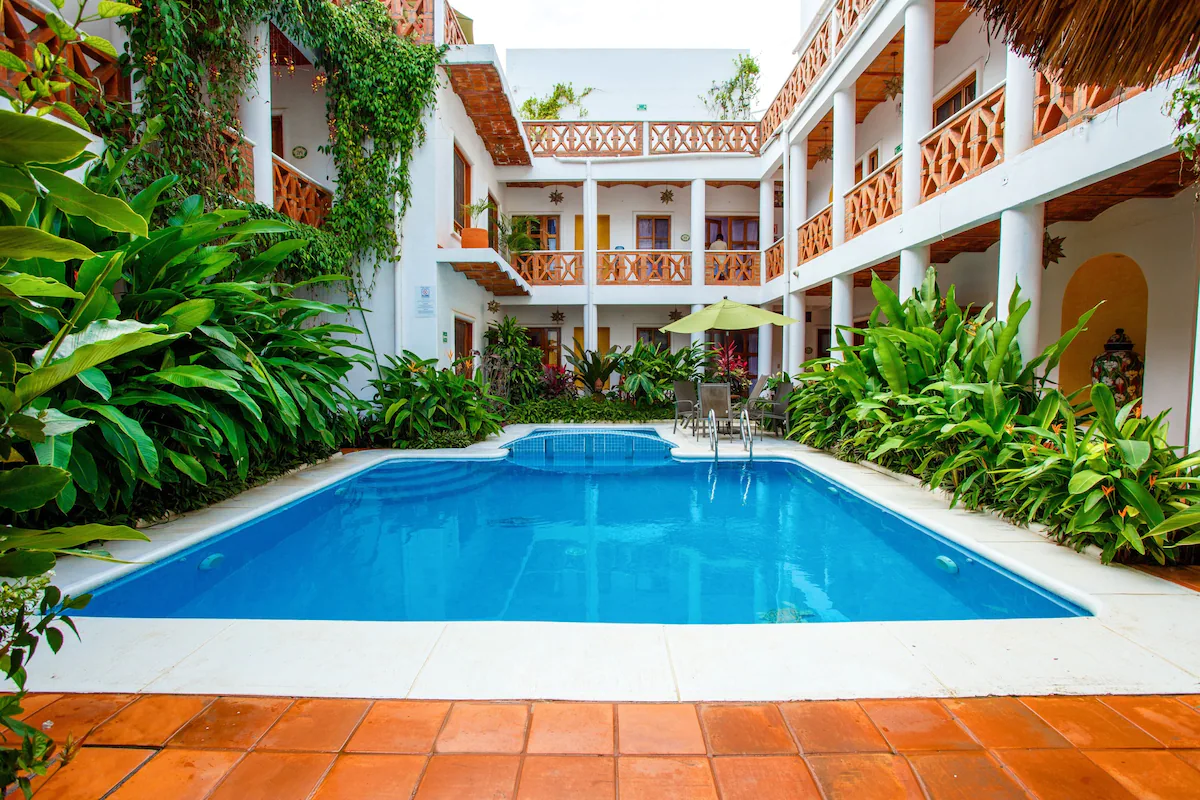 This one is quite similar to Riviera Sayulita in its layout, with spacious rooms all looking onto a first-floor pool. It's a bit further from downtown but closer to the beach. It's also family-friendly, though its serene atmosphere is better for solo travelers and couples.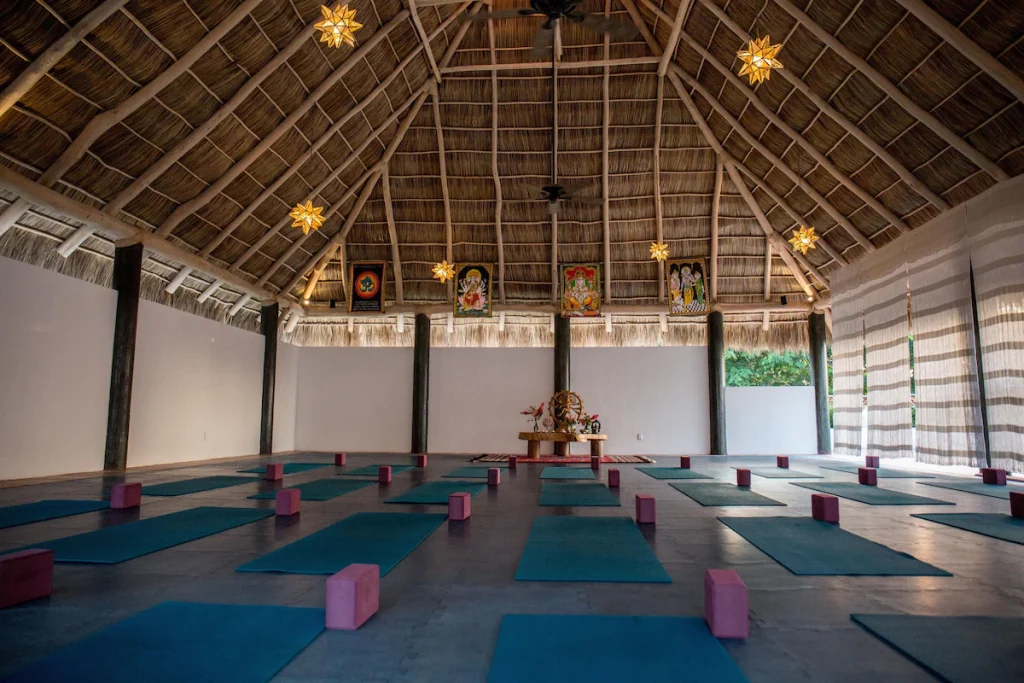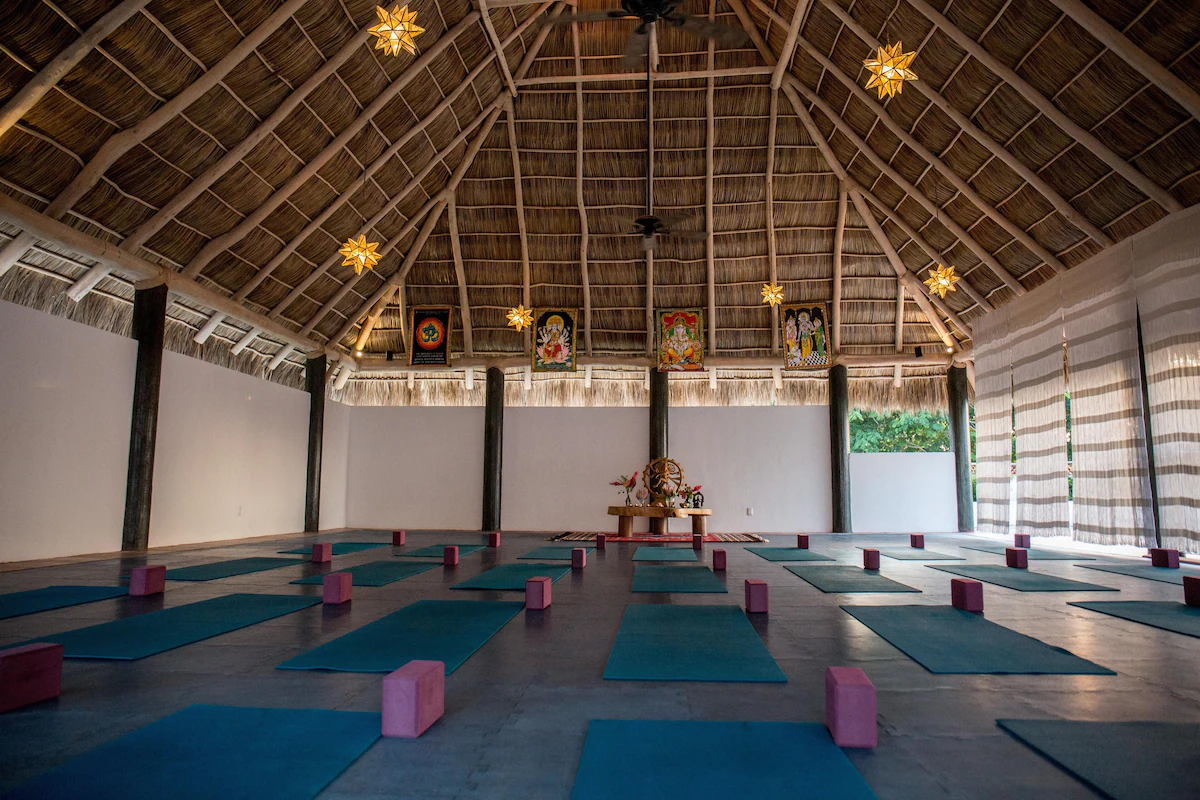 Hotelito Los Sueños offers yoga classes in the morning and evening, as well as free breakfast and surfboard and bicycle rentals. One of the highlights of staying here is the free breakfast — one guest even left a review stating that it was the best breakfast they'd ever had. Others also raved about the staff's hospitality, the hotel's cleanliness, and the ideal location.
9. Casa de la Ballena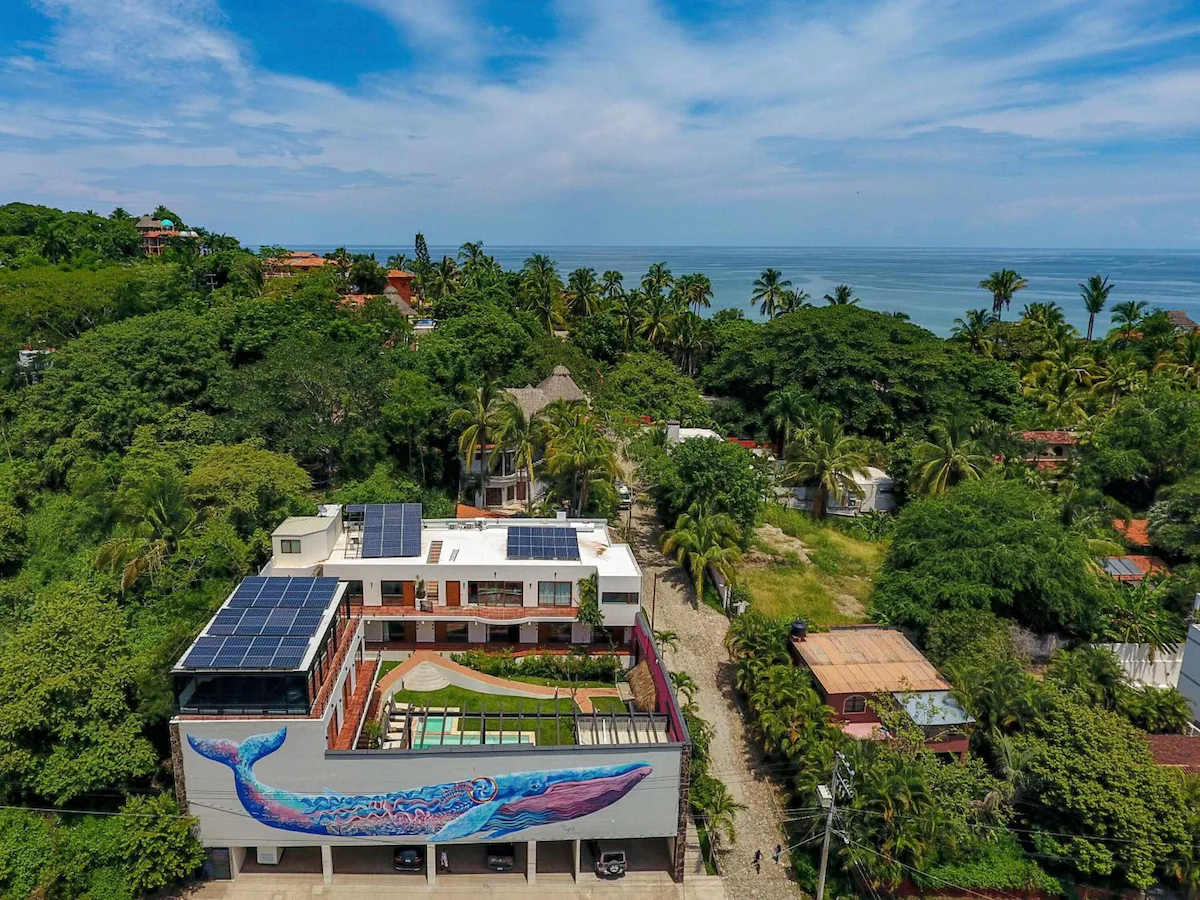 The cozy Casa de la Ballena is the ideal spot for eco-conscious travelers. It has a state-of-the-art water recycling and filtration system, meaning you can actually drink the tap water here, which is virtually unheard of in Mexico. It also uses mostly solar energy, and panels cover the roof. Additionally, Casa de la Ballena is one of the only hotels in Sayulita that is completely wheelchair accessible.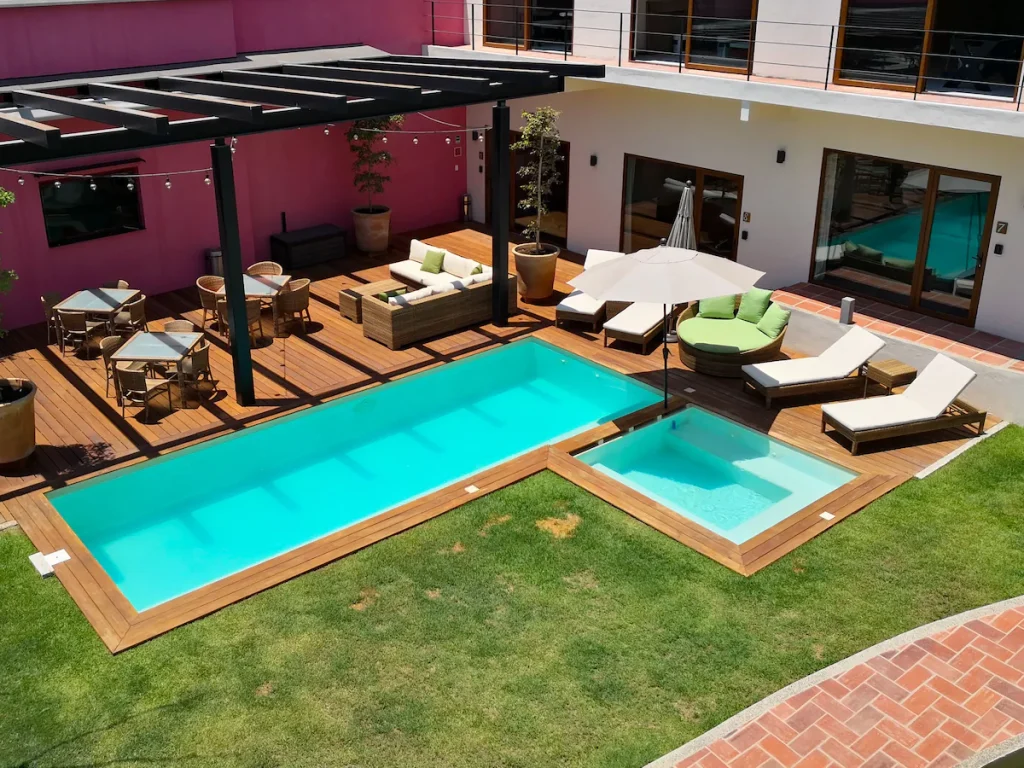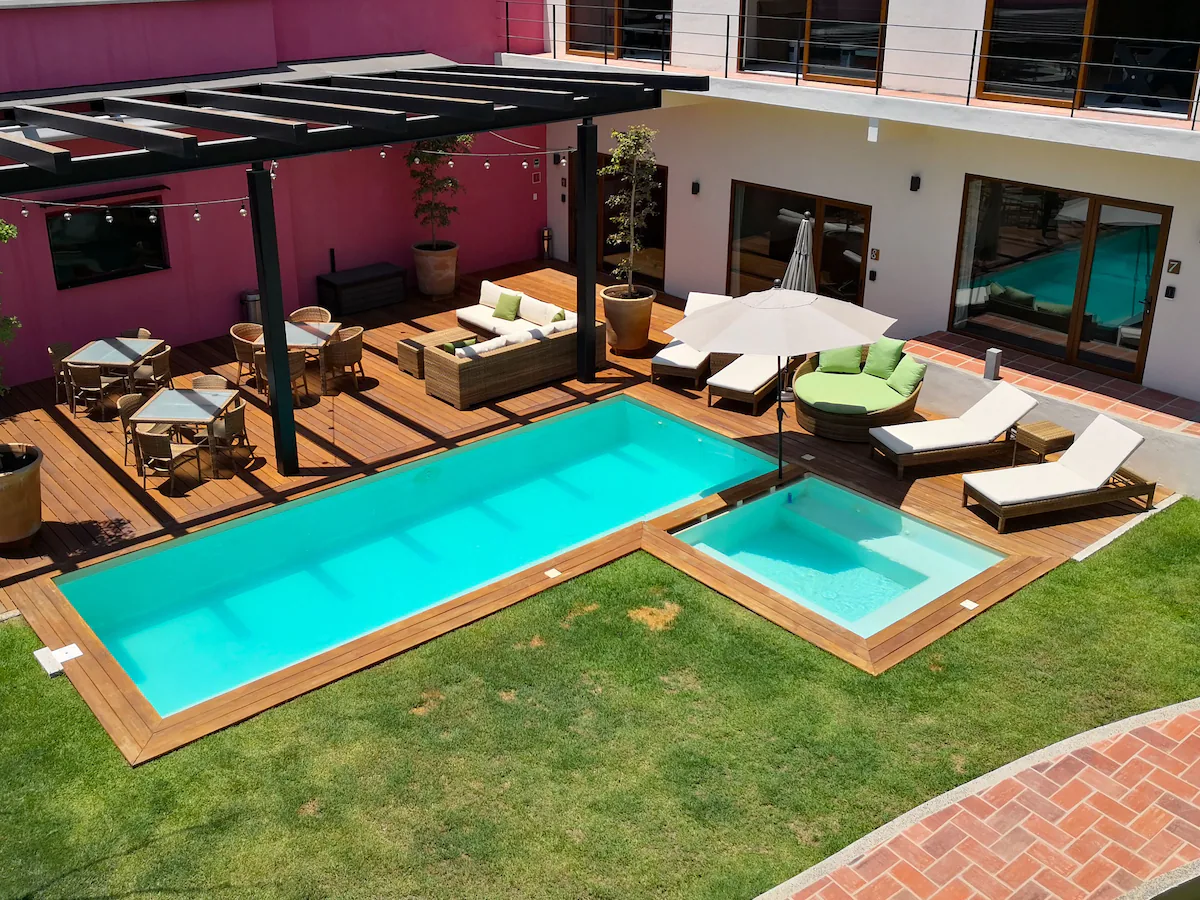 Technically, this isn't a traditional boutique hotel. It's actually a small collection of studio apartments with all the amenities of a hotel, plus free breakfast and a pool. This can be a huge plus if you're looking for a more long-term stay.
10. Amaia Boutique Hotel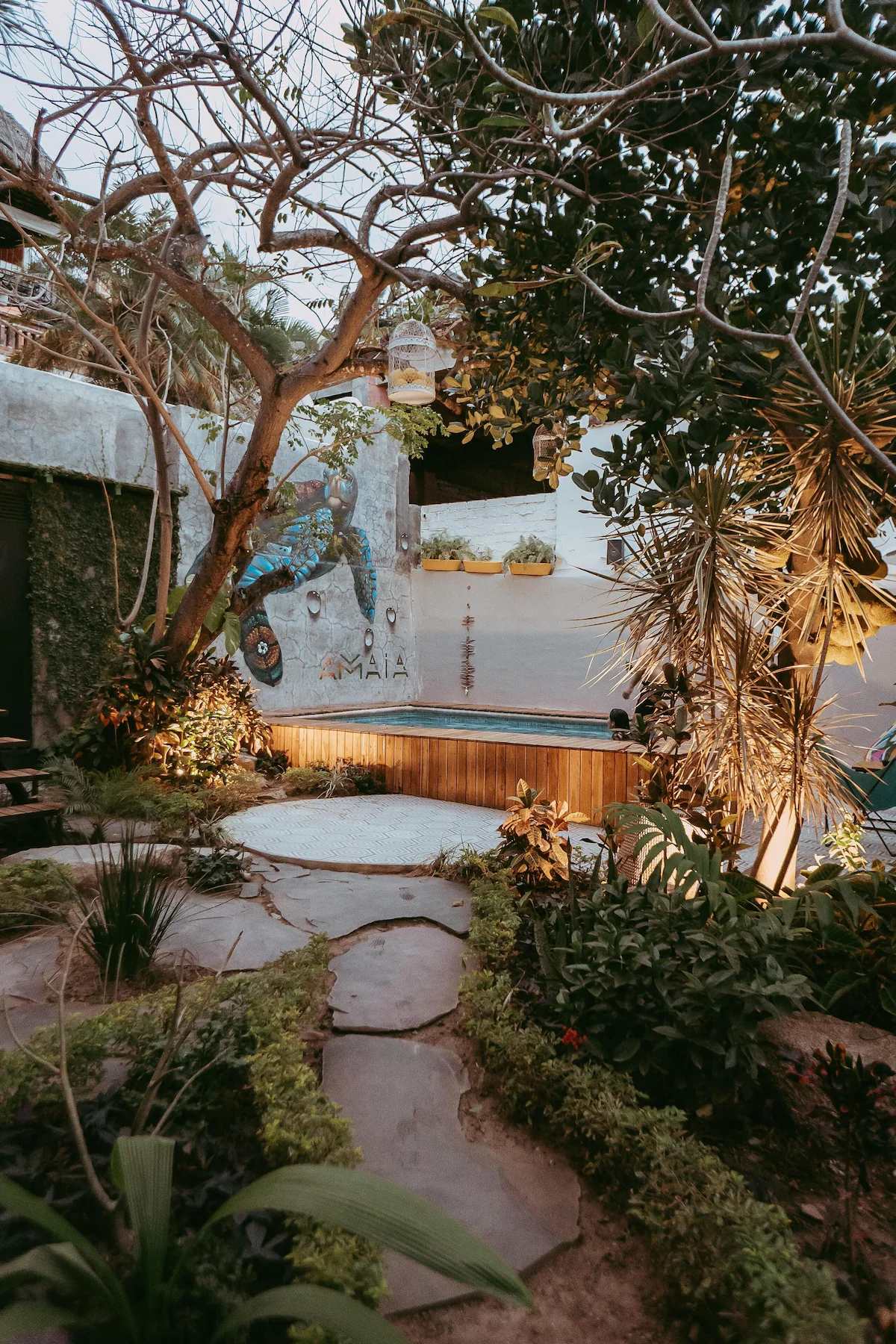 This eight-room boutique hotel is just steps from the beach and offers guests a quiet escape from the noise of downtown without having to go too far. Here you'll enjoy a quaint pool and garden, with contemporary decor and an overall peaceful vibe.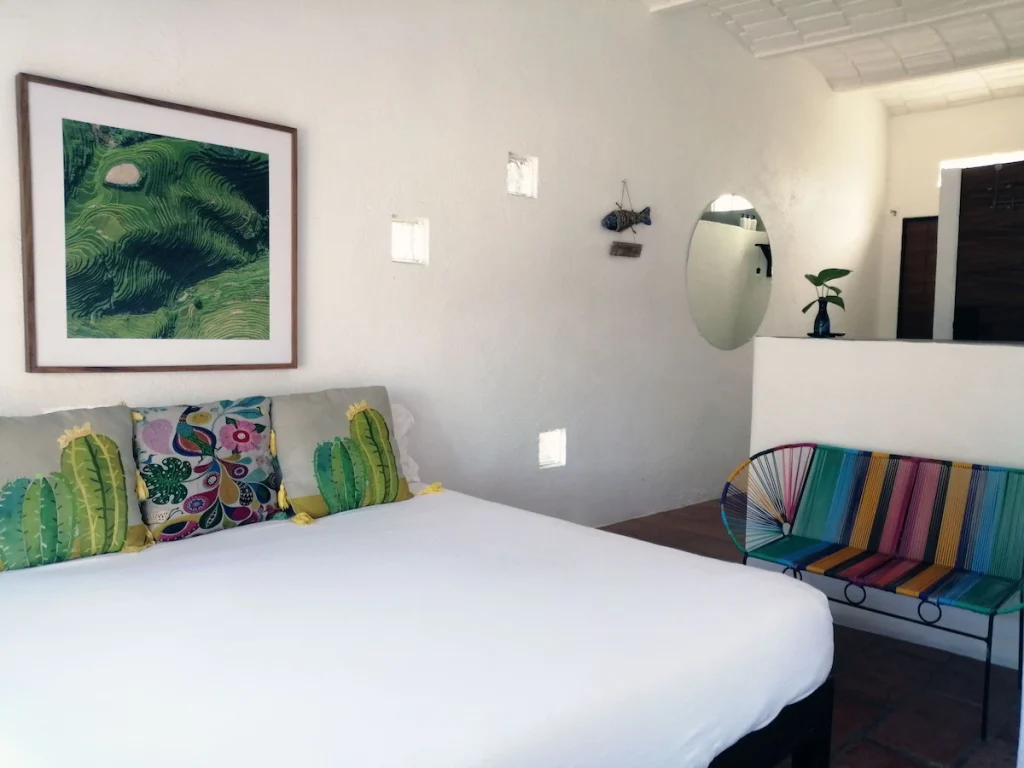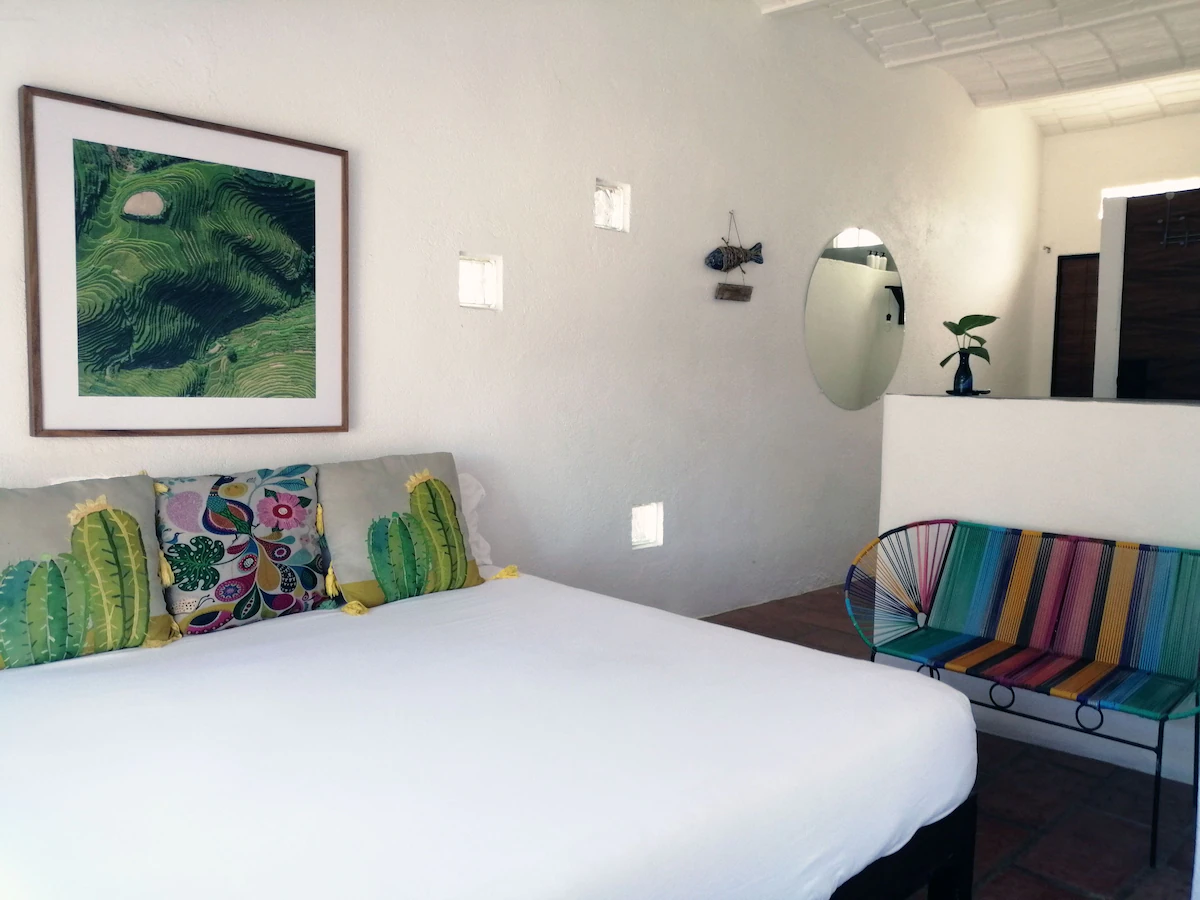 Amaia Boutique Hotel is family-friendly, with the largest room equipped to sleep up to four people. Each room as a large flat-screen TV, making this a good pick if you're visiting during the wet season (May through October) in case it rains.
***
With so many options to choose from, how can anybody pull the trigger and book? I hope this list gives you what you need to find the best boutique hotel in Sayulita for your unique wants and needs.
Which one sounds like paradise to you?